Ed is a great story teller. And a funny guy. Check out his blog, catch a reading, or pick up one of his books – or do all three – and you'll get sucked right in. (What book do you know has been blurbed by Junot Diaz, reviewed by Playboy mag and inspired this gem? We are so excited about This Is A Bust's sequel!) But don't challenge him to Time Pilot… he might just kick your ass.
Name: Ed Lin
Occupation: Writer, journalist
Borough/Neighborhood: Manhattan, Murray Hill
Tell us a little about your current projects: Right now I'm writing a sequel to This Is a Bust, my 2007 novel. The sequel is set to publish fall 2009.
Any readings coming up? Nein.
You are also a performer and musician. Any gigs lined up we should look out for? Er, no. . . Wow, I'm not up to much, am I? [Ed. Um… you just finished reading for This Is A Bust and have a sequel coming out next year? Busy I would say.]
Your blog is great. I usually get a good laugh. Such as Ed Lin Vs.Mark Ruffalo. How did you get the name for your site (EdLinForPresident)? Thing is, edlin.com was already taken, by somebody named Jennifer Edlin. Her last name is my entire name! KillEdLin.com was available, but my wife objected. EdLinForPresident.com is pretty much still a positive message. I ran for class president twice back in college and while I came close (lost by four votes once!), I never won.
What are you currently reading? I'm essentially reading mostly magazines and newspapers from 1976 (related to writing this book), but I did take some to read "Guilty of Everything," by John Armstrong. It's a personal account of the late 70s/early 80s punk scene in Vancouver by the singer/guitarist of The Modernettes. It's a wonderfully complimentary book with "I, Shithead," by Joey "Shithead" Keithly, the long-time leader of the band D.O.A.
What are you listening to? Since seeing the original foursome of Killing Joke regroup (they played two nights at Irving Plaza in mid-October), I've been on a big KJ ride, particularly of the albums "Pandemonium," the 2003 untitled album and "Hosannas From the Basement of Hell." Absolutely one of the best and most overlooked bands of all time.
What do you like listening to when you write? I tend to listen to instrumental jazz when I write. Lotsa Coltrane. Johnny Smith, Art Farmer and Benny Golson. I also fit in some Swervedriver because I love them.
Favorite place to eat in the neighborhood: I enjoy going to Gemini Diner on 2nd Ave and 35th because it's open 24 hours and service is quick. It also is a bit notorious for being the place where an off-duty cop was eating when he saw a knife-wielding man in the street. Cop ran out and shot him in the chest after a warning.
I also like Woorijip on 32nd close to 5th Ave, a 24-hour Korean joint.
Little known fact about your neighborhood: The Morgan Library & Museum (Madison and 36th Street) is free Friday nights and it has what I believe is the most prominent collection of ancient Babylonian seals in the world (I'm sort of obsessed with them).
Favorite watering hole: I don't enjoy drinking in bars in my hood, honestly. Too many recent college grads here who think they're still in frats/sororities.
I do enjoy drinking at the Asian American Writers Workshop (16 West 32nd Street, 10th floor). Singha Beer and the Chinatown Ice Cream Factory are major sponsors so nearly every event has free beer and ice cream! Yeah!
Best pizza in your hood: There are two and they're about a block away from each other: Pi33a (33rd Street and 3rd Avenue) and Patsy's (35th and 3rd Avenue).
If there was a movie of your life, what neighborhood would grace the opening scene? Howard Beach, Queens. I was born there. In fact, my name was originally going to be "Howard."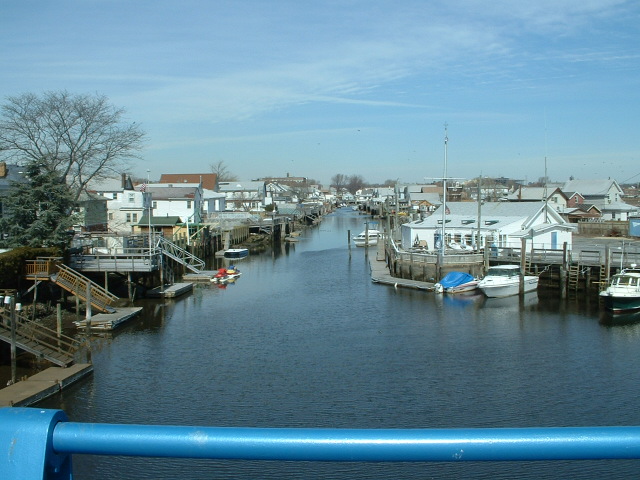 What is your all time favorite monster and/or horror movie? "Blair Witch Project." I loved it so much I saw it seven times in the theater. "Them" is my favorite monster movie.